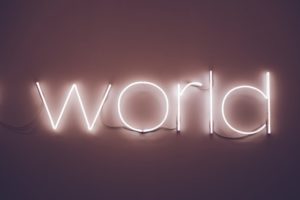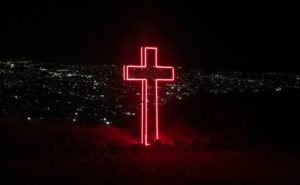 I've noticed in recent conversations that there's a great divide between the way people approach topics of interest that require taking any stance. There are quite a few layers of lifestyles and products we promote as a society that burn up any Biblical, and in my opinion, even ethical morals and standards.
I for one look at big ticket items like drugs, alcohol, pornography, violence (gangs, terrorism, or in things like gaming and movies), LGBTQ agendas, pedophilia, BLM and other movements' attacks on the nuclear family, rioting, and looting… The list goes on and on, and I tend to think, I wish the world was less "worldly."
It seems as if people are accepting all of these types of behaviors and agendas with more and more free license, and with less and less push back. There's much more silence and fear as it would pertain to voicing any opinion as of late. People are afraid to shame one another, make anyone else feel guilty, or hold each other accountable at any level that would cause their neighbor a discomfort.
However, on the other hand, I've also rubbed up against this very unexpected reality that many people, who may oppose these types of things internally, no longer want to say anything because they believe it's harmful/hateful speech toward the people behind the negative acts and behaviors. Again, they are endorsing this idea that holding anyone accountable to their behaviors is unloving, shameful, and disrespectful. We just need to leave them be, this line of thinking goes, and let them live their lives because, "They're not hurting anyone. So why do you care? Just leave them alone."
Here's another side of the coin. As it would relate to the Church, if someone raises their voice against one of these behaviors, people from the Church are coming out of the woodwork with this idea that we need to just keep to ourselves, be quiet and silent, love and comfort, and pray. As if to say, "Jesus would never make someone feel bad about themselves or question their behavior. He would only listen, dine, and commune with them, showing love and comfort." As if to welcome and ignore their "sin" until they feel ready to face themselves. It promotes a very soft, touchy/feely envisioning of Jesus. Essentially imagining Him as a community-driven millennial. This posture that Jesus was only love and peace, comfort and community… It's this mentality that makes me think, I wish the church would be less "churchly." Read More